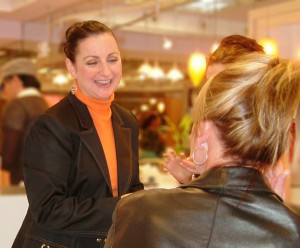 Be as beautiful as you can be.
Brenda Christian Cosmetics, a professional quality line of makeup, cosmetics,skin care, and body care products, offers women unparalleled solutions to their skin care and makeup needs. Established by Brenda Christian, the company develops products based upon voids in the cosmetics industry that Ms. Christian identifies through client information.
Brenda's career as a product developer began 25 years ago when, as a makeup artist, she realized women in Houston, Texas needed cosmetics that would stay on in humidity and heat. Working directly with chemists, she developed a foundation that was like none other on the market. The Remedies Color Adjusting Foundation became a huge seller and made a name for Christian in the Houston area.
Brenda Christian Cosmetics offers over 200 products, including skin treatments, foundations, powders and concealers and eye, lip and cheek makeup. The company's Universal Brow Definer and Perfect Brow Gel system is revolutionary in that it enhances women's eyebrows and also creates the look of eyebrow hair for women who have none.