Description
Beards have a reputation for ruggedness, but no matter if yours is long and rugged or close-cropped and classic, it's sure to benefit from a solid grooming routine and Brenda Christian Cosmetics high-quality products!  Shaping and trimming your beard is just one aspect of keeping your beard looking neat and tidy. Yet, you also need to wash, nourish and oil your beard. Due to its close proximity to your mouth and nose, your beard comes into contact with all manners of bodily fluids.  Between eating, drinking, and touching your face, your beard has multiple opportunities to get dirty, so it is paramount that you regularly wash and maintain your beard.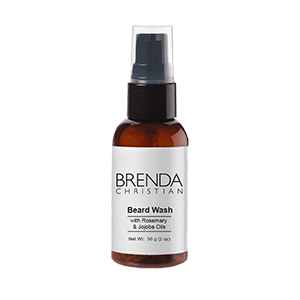 Brenda Christian Cosmetics Beard Wash keeps your beard better hydrated while cleaning and removing excess oil.
How often you wash your beard depends on your habits, beard length, your skin type, and your hair texture. But most gentlemen will aim to wash their beard between approximately three times a week. As with your hair, you'll first want to use a shampoo that is also called a beard wash. This will help cleanse your beard hair and remove foreign contaminants.
A quality wash will use natural ingredients to remove dirt and grime without drying out or damaging your beard and skin.
Once you have your beard clean, you want to maintain it and keep it looking great. Classic beard styles tend to be very well-maintained and expertly coiffed. Like most aspects of classic grooming–from haircuts to nail care–you want to keep your beard looking its best. So, you want to keep it nourished and hydrated. This is easily achieved with moisturizing agents.
A moisturizing product is any product that you apply directly to your beard to keep it soft and healthy as well as keeping your skin moisturized. You'll want a product that primarily nourishes your hair with natural ingredients without adding too much shine, but without making your beard too stiff, slimy, or cakey. The two most common moisturizing agents are beard balms and beard oils.  Using a beard oil and a beard balm ensures your facial hair is healthy and hydrated.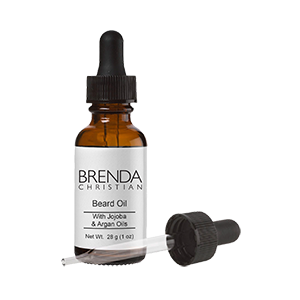 Brenda Christian Cosmetics' Beard Oil can be worn with any beard. It keeps the beard well hydrated and smelling great. It does this while protecting the skin from dryness or chafing.
Beard oil not only moisturizes and softens beard hair but also the skin beneath your beard.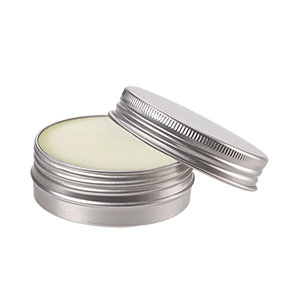 Meanwhile, our Brenda Christian Cosmetics' Beard Balm is traditionally used if your beard is longer but they're also ideal if you have drier skin. The balm is quite thick and viscous, so it sits in your hair and skin and is absorbed slowly. This means it takes longer to apply but it can also give it much greater moisturizing properties.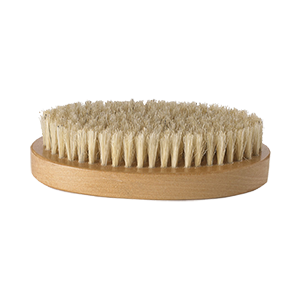 A beard brush is one of the most useful tools a gentleman with a beard can have. The Brenda Christian Cosmetics' Beard Brush helps to strengthen and straighten by gently redistributing oils over your hair all while wicking away dead skin cells from under the beard. It can also be used to evenly apply a product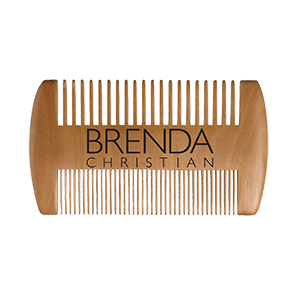 In addition to a brush, you will also find it useful to have our Brenda Christian Cosmetics' Beard Comb, especially if your beard is longer.  Our quality beard comb will allow you to detangle and shape your beard or even help you apply product.
If you have long or thick growth, a brush in conjunction with a comb will be essential to help make sure you have all of your hair in place.
Our double-sided beard comb features teeth set at variable spacing.
Regarding the comb teeth, a rough beard needs wider spacing between the teeth of the comb, so that they may pass through easily. Softer beards require narrower teeth to help shape and smooth the hair. If your beard is prone to tangling, consider using our double-sided comb with both wide and narrow teeth; detangle with the wide side, then gently smooth with the narrow.
With Argan Oil, Jojoba Oil, Vitamin E, Menthol and Rosemary Oil.  These combined oils moisturize, hydrate, conditions, cools and serves an antioxidant
Conditioning and Dye Free!
Skin and Hair Conditioning, Hair Softener.  Helps Tame Hair and Holds Style!
Made in the U.S.A.
See each individual product for ingredient listing