Description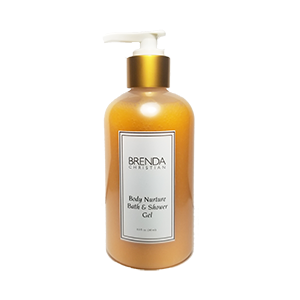 Body Nurture Bath and Shower Gel is a shampoo & body wash looks just as enticing as it smells! The vibrant orange color comes from carefully selected natural extracts such as Turmeric and Red Seaweed, and perfectly matches the exotic aroma of Vanilla, Sweet Orange and Neroli. This head-to-toe wash is also powerful and effective, thanks to nutrient and antioxidant-rich ingredients.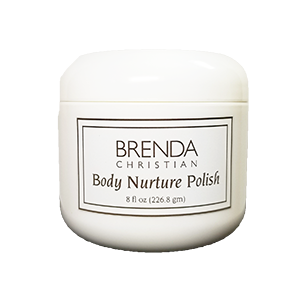 Body Nurture Polish is a creamy blend of Shea Butter, Vitamins and Exotic Extracts will gently buff away dull skin cells, leaving your body perfectly polished and hydrated.  For a spa experience: using small circular motions, massage Body Nurture Polish onto very wet skin, focusing on one area at a time. Rinse well and gently pat dry.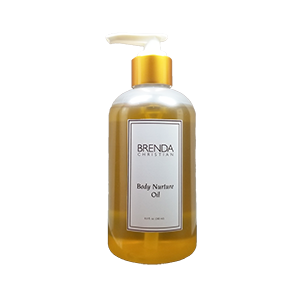 Body Nurture Oil is made using organically grown, First-Press (Virgin), 100% Pure, Unrefined, Golden Liquid Jojoba expeller pressed in accordance with organic standards from pesticide-free Jojoba Seeds. Body Nurture Oil has many uses. Because of its affinity with our skin, it is an excellent soother, softener, and conditioner. Body Nurture Oil conditions the scalp and hair, eliminating dry scalp and babies' cradle cap. It deep cleanses the skin and removes make-up. Use it as a pre-shave softener for legs and face; soothe the skin with Body Nurture Oil and the essential oils of Sweet Orange after shaving or hair removal.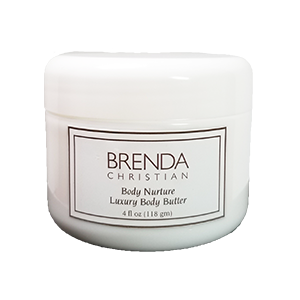 Body Nurture Luxury Body Butter is a moisturizing yet light whipped butter with premium plant oils that leaves skin hydrated, soft, and free from grease. Great results for sensitive skin in tough, windy climates or whenever skin needs a hydration boost.  Exotic plant extracts help to ensure a nourished and hydrated skin.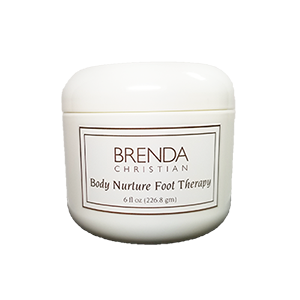 Body Nurture Foot Therapy soothes aching feet while it diminishes calluses and corns leaving your feet silky smooth. Enjoy the refreshing sensation after your morning shower!
Ingredients – See each individual product link for ingredient listings.