Body Nurture Oil
$35.00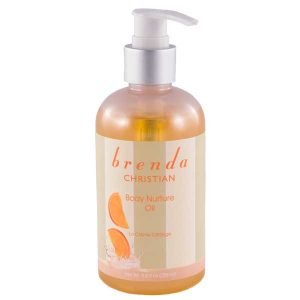 La Créme Citrónge — Treat Yourself
Body Nurture Oil is made using organically grown, First-Press (Virgin), 100% Pure, Unrefined, Golden Liquid Jojoba expeller pressed in accordance with organic standards from pesticide-free Jojoba Seeds. Body Nurture Oil has many uses. Because of its affinity with our skin it is an excellent soother, softener, and conditioner. Body Nurture Oil conditions the scalp and hair, eliminating dry scalp and babies' cradle cap. It deep cleanses the skin and removes make-up. Use it as a pre-shave softener for legs and face; soothe the skin with Body Nurture Oil and the essential oils of Sweet Orange after shaving or hair removal.
Description
Ingredients
First Press (Virgin) Jojoba Oil, Pure Essential Oils of Sweet Orange.
Net Weight 8.5 fl oz (255 ml)
Only logged in customers who have purchased this product may leave a review.