Description
Nourish With High Performance Pumpkin Loaded With Anti Oxidants, Minerals And Vitamins C, K, And E.
Clear Away Dead, Dry Skin And Minimize Wrinkles With Glycolic Acid, Orange And Lemon Peel.
Nurture Skin Surface With Organic Neem Oil
Firm, Tone And Even Skin Tone With Pure Nutmeg, Cinnamon, Allspice, And Ginger.
Directions for use:  Remove about one tablespoon of masque from jar. Using a Masque Brush, stroke over entire face leaving circles around the eyes and mouth. Brush upward from the décolleté over your neck.  Allow Masque to work for five minutes or if your skin is very sensitive, until a strong tingling sensation occurs. Remove with warm, wet wash cloth or sponge.
Follow with Brenda Christian Organic Jojoba Oil massaged gently into the face. Your skin will be glowing and clean, highly moisturized with a reduction in any blemishes or wrinkles.
                                          Our new Performance Pumpkin is truly active and must be removed within seven minutes or skin irritation can occur. So set your timer!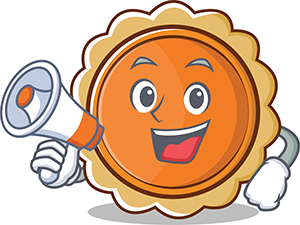 Ingredients:  Pumpkin Fruit Purée, Water, Glycerin, Tetrasodium EDTA, Vitamin E, Sunflower Seed Oil, Phenoxyethanol, Citric Acid, Meadowfoam Seed Oil, Xanthan Gum, Glycolic Acid, Vitamin C, Organic Sugar Cane Extract, Organic Bilberry Fruit Extract, Organic Sugar Maple Extract, Organic Orange Peel Extract, Organic Lemon Peel Extract, Organic Cranberry Fruit Extract, Organic Neem Seed Oil, Organic Rosemary Leaf Extract, Organic Sunflower Seed Oil, Cinnamon Bark Powder, Ginger Root Powder, Allspice Powder, Nutmeg Powder, Organic Alcohol