Description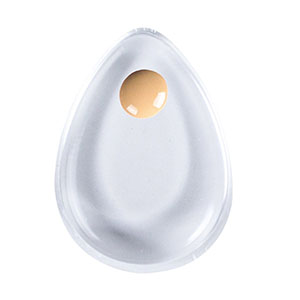 ELIMINATE MAKEUP WASTE! – Our silicone sponge blender will not waste makeup like the traditional makeup sponge. The smooth silicone will not soak in your foundation, highlighter, or cream blush which means more for your face.
EASY APPLICATION – The smooth & soft silicone surface is the perfect applicator for foundation, blush, highlighter and concealer. Coms in a set of 2 silicon sponges.
SAFE & HEALTH – Made with high quality silicone and TPU film. Does not cost or stain like traditional sponge. Hypoallergenic – great for all skin types.
SUPER EASY TO CLEAN – Only mild soap and lukewarm water are needed.  Patting it on towels will immediately dry it, so you can put it away instantly.
BEST HOLIDAY GIFT – Fun and practical applicator for your makeup bag. Grab some for your friends while supplies last. Great for professional makeup artists.