Description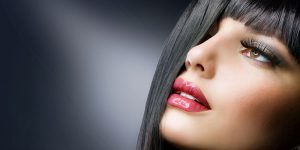 If you've written off bronzer only as a tool that's only use is to fake a tan, it is time to reconsider. Yes, you may want to apply bronzer to get an enviable sun-kissed glow but, it isn't only for people who want to look like they've just spent time in the tropics.
Peter Island Bronze gives you a glowing-from-within radiance that can give you a certain something that's hard to pin down. By adding a darker tone to your skin, Peter Island Bronze gives your skin depth and dimension. Done right, Peter Island Bronze can make you look even more healthy and youthful.
• Adds a warm, sun-kissed glow to the skin.
• Brightens your face and adds dimension to your makeup look.
• Use in conjunction with contour to help warm up your complexion.
• Apply anywhere the sun would naturally hit, like the forehead or high points of cheekbones.
• Use with contour to trace the contours of the face and decolletage.
• Can be used any time of year, but often used for a summery sun-kissed look.
Peter Island Bronze can elevate your makeup look from flat to dynamic in a matter of seconds. Many makeup artists swear by our bronzer, and it's easy to see why. Adding a touch of sun can make you look like a healthier version of your already-beautiful self. Follow the above tips, experiment with what works for you, and have fun with it.
Usage Directions
Start by applying your foundation or tinted moisturizer.
Take our Angled Blush Brush, swirl it in the bronzing powder, and tap off any excess.
Starting at your temples, sweep the Peer Island Bronze down along the hollows of your cheekbones.
Pick the brush up and trace the perimeter of your face. Start at the side of your forehead, sweep down along your cheekbones, and trace the edge of your jawline. This will mimic the shape of a capital C.
The waves of sheer ribbons can be used individually to highlight eyes, definer eye contours, shade an eyelid, or contour a cheek.
For an extra sun-kissed look, apply Peter Island Bronze on the bridge of your nose, the middle of your forehead, and your chin with our Angled Blush Brush.
Sweeping the brush through all four colors and blending together will impart a beautiful soft glow of bronze.
Ingredients
Talc, Octyldodecyl Stearoyl Stearate, Zinc Stearate, Ispropyl Lanolate, Cetyl Acetate & Acctylated Lanolin Alcohol, Phenoxyethanol, Sodium Benzoate. May Contain: Mica, Iron Oxides, Ultramarine Blue, Titanium Dioxide.